The Valley
2015
Coroplast, PVC, Illustrator, After Effects, Resolume Arena
For Vancouver Island cultural symposium Thinklandia 2015, Toni Hall, Steeve Bjornson, and I, constructed, installed and supervised a 10ft-high stage set polygonal stage set. 2015's selected venue was atop the Yates Street Parkade, so our installation was designed to be weather resistant yet still collapsible for setup and transportation. We projection mapped the surfaces of the set and programmed video assets to react to sound coming from each speakers' voice.
Construction: Steeve Bjornson, Toni Hall, Arya
VJ: Toni Hall
Design: Arya
Special thanks to: Joey MacDonald

This project provided some unique problems to solve. The installation had to be light enough to move up 7 stories but strong enough to resist winds at a higher elevation. Over the course of the 3-day event, our installation did not budge and could be left set-up overnight. We constructed the set at a separate venue and then moved it a few weeks later.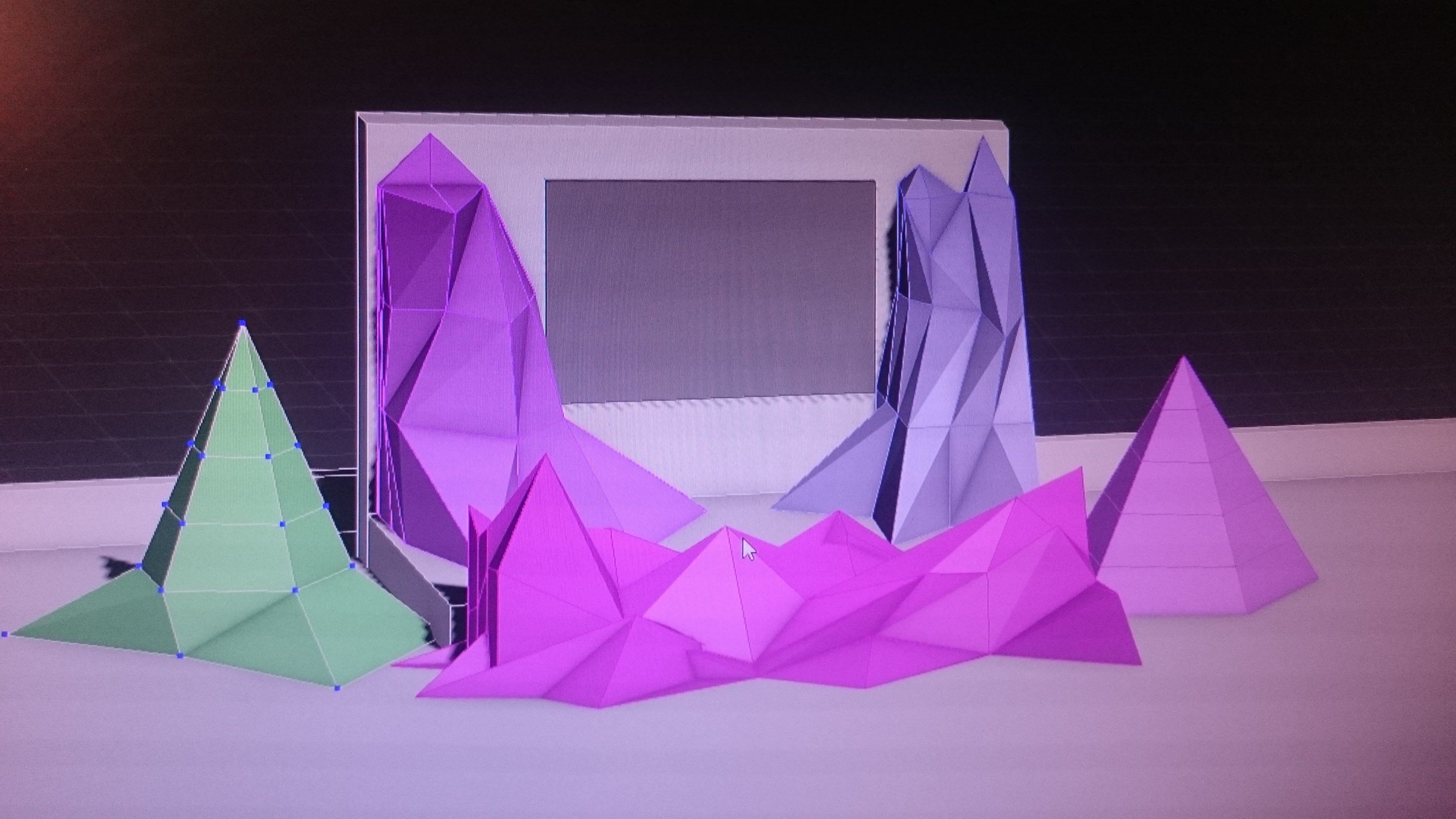 The chosen design was the more complex of a few ideas, each with their own advantages and challenges. Ultimately, the design would have to incorporate modular aspects, and be made from a set of geometrical parts that could easily pack into a pile, ready for transport atop a flatbed truck.